Remisen
Blegdamsvej 132,2100 Copenhagen Ø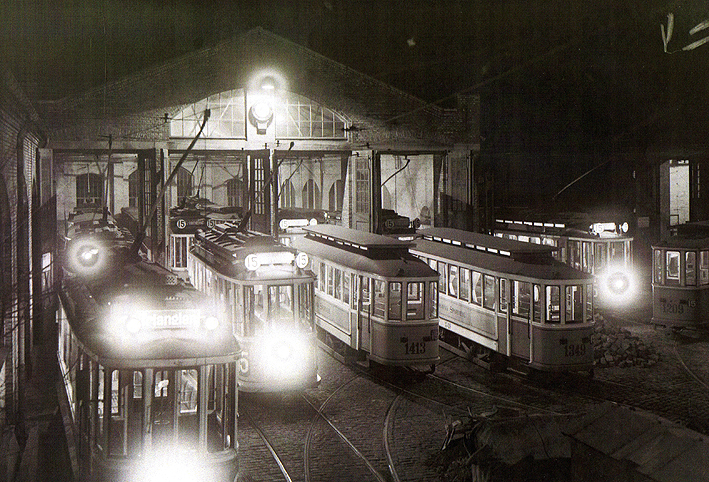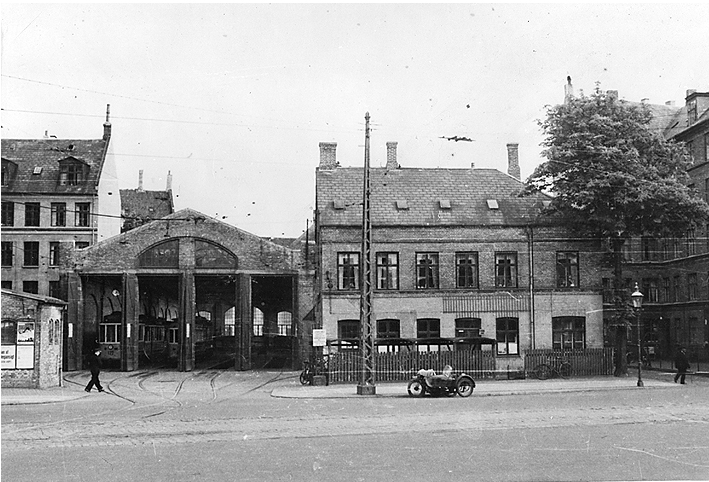 Blegdamsvej round house, Blegdamsvej 132, was originally built in 1873 by the newly created tram company "Københavns Forstæders Sporvejselskab", who had just started running trams between Trianglen and Gl. Kongevej, and later all the way to the city hall. It was a well organized company, one of the best in Copenhagen. Otto Bruun was the director until 1884, when Lautrup took over. Lautrup later became director of "De Kjøbenhavnske Sporveje" until his death in 1902. The directors home was located at the roundhouse, also on Blegdamsvej. Forstædernes  Sporvej had 40 tram cars for the 3 routes. The present storage house (it's still there) was rebuilt in 1901 as the Farimagsgadelinie (later Route 3) and Blegdamslinien (later route 4) started running on electricity. It is one of the oldest tram round houses in Copenhagen. The directors home was made into an office; you can see a small model of the roundhouse at the plant. It was also one of the smallest round houses – only the one at Frederiksberg Allé (torn down in 1927) was smaller. The roundhouse has two separate buildings; the smallest of the buildings was connected to the inlet tracks by a roller bridge. The buildings were built on foundation wall with iron bars and slate roof. The roundhouse became a garage for omnibusses. The directors home was torn down when the roundhouse became a sports and activity center. A funny project from 1909 reveals plans about making it a two-story round house with hydraulic tram elevator and roller bridge. The plan was to build the elevator at the short part of the
roundhouse almost at Ryesgade.
The roundhouse was active until 1961 and was used as depot until 1970.