Black Oak County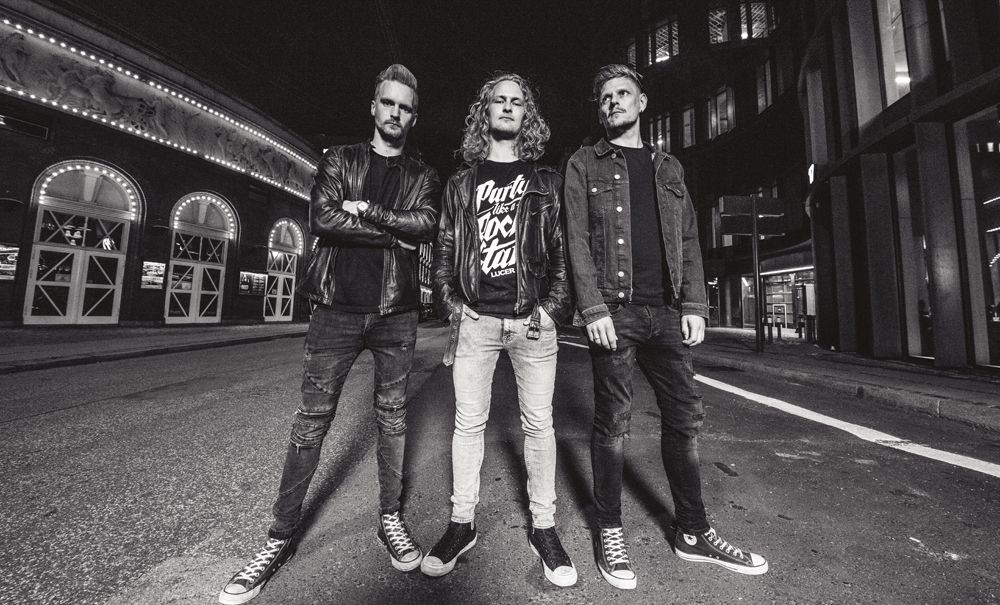 Black Oak County will release it's second album, "Theatre Of The Mind", on April 26th. The record was produced, mixed & mastered by Jonas Haagensen at Hansen Studios. A new single, of the track "Wasted Life", will be released in early March. It follows the first taste of the album, "Pretty Pistol", released last year.
The band comments: "We feel that the making of this album have made us the band we want to be: focusing on the songs, and always working harder to achieve new goals. This album is a milestone for us, after the band became a trio. We are so happy about it and can't wait to let people hear it. We hope they love it as much as we do!""Theatre Of The Mind" will be released by Mighty Music and will be available in CD, vinyl and digital formats.
Upon the release of their homonymous debut album Black Oak County was promised a bright future. Classic Rock Magazine, Flick of the Finger and Metal Hammer all hailed the band. The album got massive airplay on Danish radio stations P4 and Myrock as well as receiving more than a million plays on Spotify among other online streaming services.
In the fall of 2017, in this period of great success, singer Niels Beier chose to leave the band and music all together. But now, following a long and grueling search for a new singer, Black Oak County are back, stronger than ever, with a revamped line-up and a new sound, coupled with the same familiar energetic and powerful statement that people remember from the debut.
Black Oak County is now a hard-hitting, catchy and hooky power trio consisting of Jack Svendsen (guitars), Mike Svendsen (drums) and René Hjelm (vocals/bass). The band now focus their sound even more upon the melody and the song, mixed, to great effect, with the big and meaty riffs for which the band is known and loved.
And now Black Oak County is ready to rock the house at Nordic Noise 2019