Denner's Inferno (DK)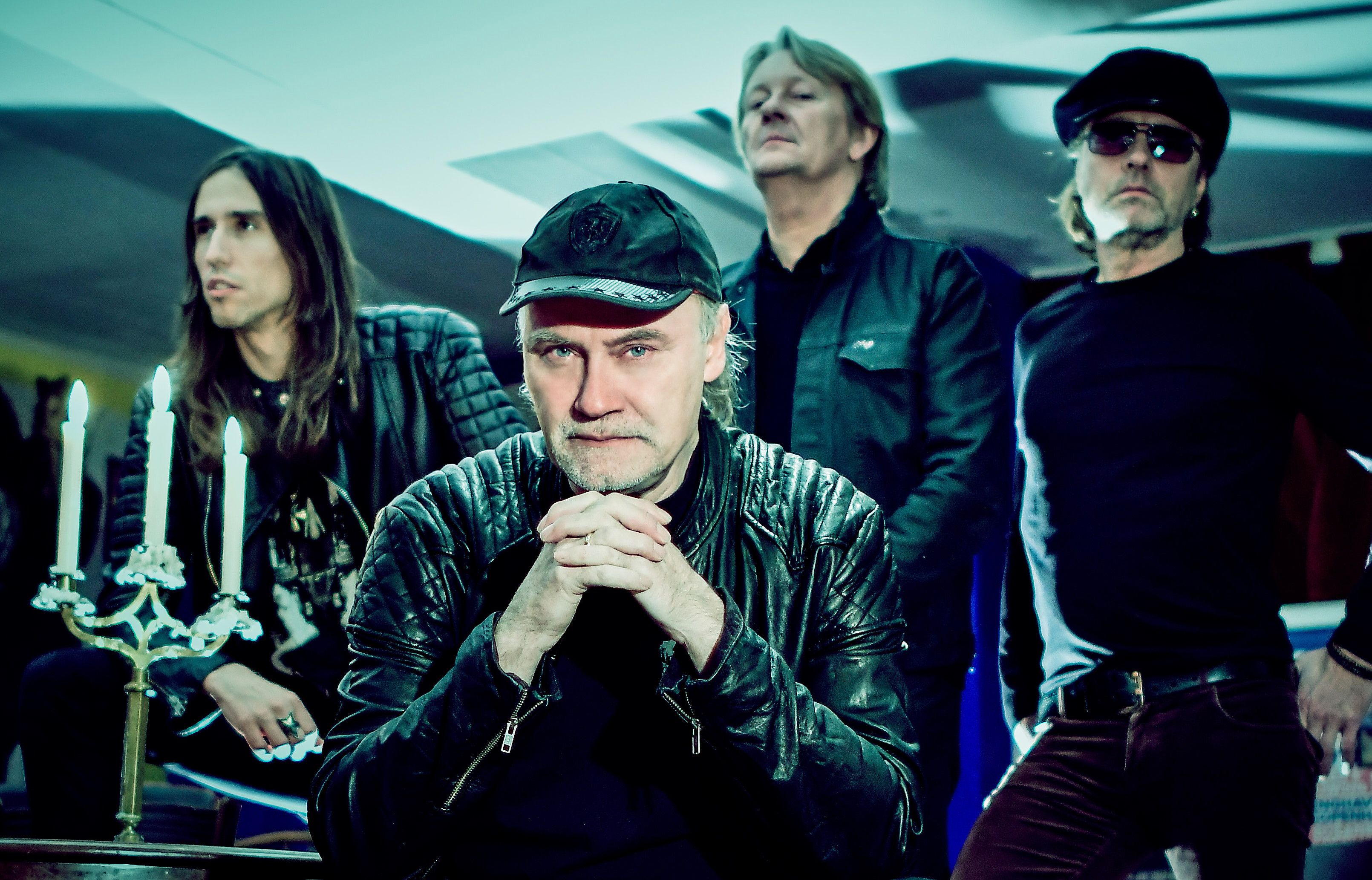 Although Michael Denner is not well-known in the mainstream music scene, the 60-year-old guitarist is a very well-known name in the international rock/metal scene, as a former guitarist in respectively Mercyful Fate and King Diamond – the two most influential Danish rock/metal bands internationally ever. Michael Denner contributed with his distinctive guitar style and songwriting on classic Mercyful Fate albums such as "Melissa" (1983), "Don't Break The Oath" (1984) and also the King Diamond classics "Fatal Portrait" (1986) and "Abigail" (1987). Mercyful Fate was also awarded the "pioneer award" at the Danish critics award "Steppeulven" in 2017.
The first half-known band Denner joined was the Danish punk band Brats, which he joined in 1979. But both before Mercyful Fate returned in 1993, and Denner left the band again in 1996, he has also been very active with other musical projects, however. Force Of Evil, Zoser Mez, Denner/Shermann and Denner's Trickba to name just a few.
And just the latter Denner's Trickbag was the start of the brand new adventure with Denner's new band – Denner's Inferno. Denner's Trickbag released a 2013 album with only cover numbers. But after a few replacements in the line-up, and with new American singer Chandler Mogel, the new band Denner's Inferno was a reality. The love for '70s hard rock, but with a more modern vibe and original songs should be the foundation.
Denner explains:
"The big difference from the previous band is that this time I got the American singer Chandler Mogel to join the band, which has been a huge benefit. The big advantage is that Chandler and I share same musical taste in many ways, so he has been quick to capture exactly what I meant when I had an idea. At the same time, I had the opportunity to make an album with a singer who is just right in my taste. And then almost all songs are original compositions this time. The few cover versions on the other hand, are rearranged to fit in with the style and sound I would like to bring forth in my sound".
And the love for '70s hard and heavy rock is intact on the new album "In Amber". But the inspiration from the progressive rock, which Denner, drummer Bjarne T. Holm and bassist Flemming Muus also loves so much, cannot be denied. Neither can his past in Mercyful Fate.
"No, I can't run away from that", admits Denner, and continues: "That's my story, after all! The fingerprints I put on albums like "Don't Break The Oath" and "Abigail" and the other albums from that time are part of me, so there will always be something pointing in that direction, no matter what I do. But my love for old Deep Purple, UFO, Jimi Hendrix and my other old heroes probably shines through as well. And then the progressive rock that we all love in the band".
As for the lyrics on the record, Denners collaborator Jesper Harris has been responsible for that part with Denner. The couple have been inspired by each other, and thus Harris has written lyrics based on the mood of a Denner song, while Denner has also been inspired by one of Harris' lyrics and then written the music. Eventually, however, Denner added his own lyrics and rearranged so that it all fit together. And the lyrics? Yes, they deal with human considerations and inner feelings of both good and evil.
"In Amber" will be released on November 15 2019. And is in Denner's own words an album he have been looking forward to do in several years. Michael Denner himself elaborates: "This album I am totally 100% behind. It is so much me and what I stand for. I am a heavy rock musician by heart and I think this album shows it clearly".
Recently, it has been announced that Michael Denner's old band Mercyful Fate, with King Diamond in front, will be reunited in 2020 for a number of festival shows. To many fans' surprise, Denner is NOT part of this line-up, which has caused much wonder. Michael Denner himself is incomprehensible: "I was not asked and received the news just two days before it became public news. I think it's a shame for fans of the original Mercyful Fate, not least since I'm in the shape of my life. But now it's all about putting it behind me, looking ahead and looking forward to the release of the upcoming Denner's Inferno album "In Amber"".
Words by Peter Mesnickow (Metalized Magazine)