Justify Rebellion (DK)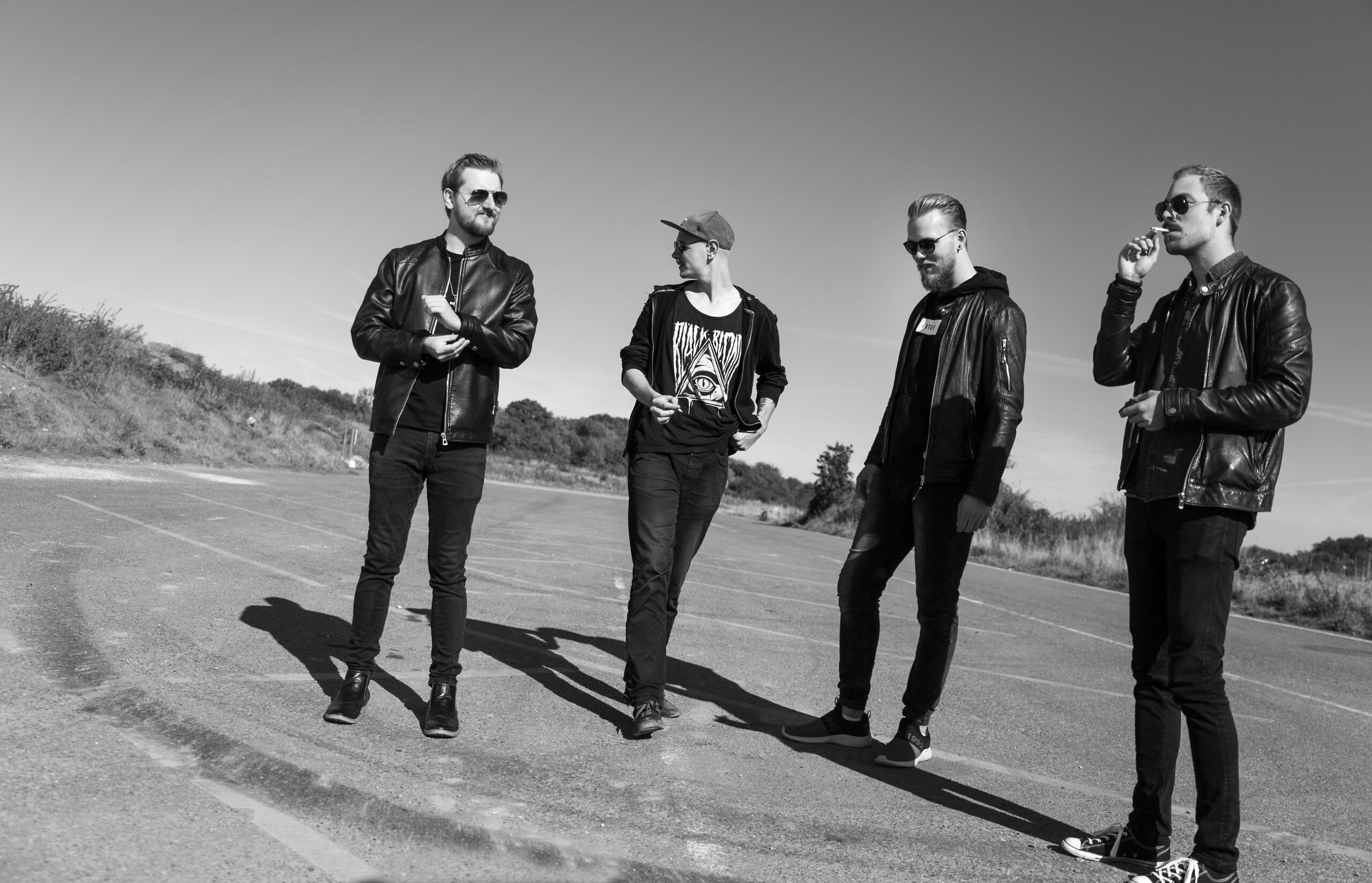 The band was founded back in 2014 as an acoustic project with idols as Foo Fighter, Tenacious D etc. Back then the band consisted of Lukas Rautenberg and Stephen Andersen. Soon after, a bass player joined the band. Then Nikolaj Ross joined the band after quitting his other band who Lukas also founded before Justify Rebellion was founded. Here he acted as a guitarist. The band turned the tables quickly by discarding the acoustic project for the love of metal instead.
Later on the bass player quit the band and Nikolaj Madsen took his place as the new bass player after playing in several bands as a guitarist and lead singer in the hard rock band 'Torque'. This is also where the band has their first official concert at Badeanstalten in Slagelse, Zealand the 21st of January, 2017.
Their first album 'Unleashing The Beast' had its release the 19th of January, 2018. Only a year after their first official concert.
'Unleashing The Beast' represents the surrounding problems and the critical factors which are to be found in the postmodern society which we are a part of. The band has managed to write an album full of material from those inspiration sources and the CD is with subjects as evilness, power struggle and superstition.
As the band grew older, the guys kept writing material for what would be their 2nd album "The Ends Justify The Means", which hit the streets the 27th of March 2020. The album represents 3 years of hard work from the rebels and has been given great ratings from all over the world. With this album the guys have grown older and added a more ballsier sound to their style of heavy metal. Like the album "Unleashing The Beast", "The Ends Justify The Means" deals with subjects centered around dark themes such as mind control, the great wars through history, self realisation, and yet again some good ol' tales, for when everything doesn't have to be so serious and politically centred.